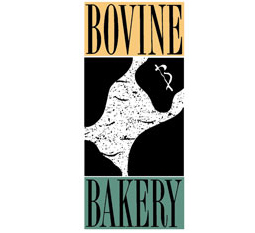 On scenic coastal Highway 1, Pt. Reyes Station sits at the southern end of Tomales Bay and at the entrance to Pt. Reyes National Seashore. Competing with all the natural beauty is the smell of freshly baked bear claws, gooey morning buns and sourdough rolls—just a few of the reasons it's as likely to meet someone munching on one of the Bovine Bakery's pastries who is from San Francisco as from around the corner. (When people ride their bicycles 30 miles to eat a pastry, you know it's good.)

For Bridget Devlin it all fell into place. Certainly there were challenges and some days were better than others, but the whole plan seemed to have a logical inevitability about it. And now, "I'm doing something I love," she smiles.

She, her husband and their son were living in Monterey, when the opportunity came for him to join the Hog Island Oyster Company in Tomales. The whole family took to the move like ducks to water (which there is a lot of in this area). After settling in, Bridget's entrepreneurial instincts kicked in. She took a look at her new town and decided that it could use a bakery.
She researched every aspect of the business, even apprenticing herself to Kelly Porter at Santa Cruz's Kelly's French Bakery. When she was ready she found the perfect location and the perfect people to work with her. They seem to think that she's made the perfect place for them too, because they stay for many years.

Bovine Bakery has grown with the town and adapted its selection of pastries to the local tastes. "We're delighted to have visitors, but the Pt. Reyes people are so important to us," Bridget explains. "It fits this place perfectly. We always have at least two or three vegan pastries on offer. In another town we might not have those. This bakery could only be here." And a lot of people are clearly very glad it is.