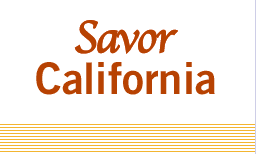 Packed in a stay-fresh tin, Taylor Brothers prunes are a portable, convenient, energy-loaded snack, full of potassium, antioxidants, Vitamin A, and a wide variety of phytochemicals. Prunes also have a low glycemic index and help the body absorb calcium.

Also, dried prunes can do almost as much for you on the outside as they do on the inside. In only a minute, literally, you can whip together an all-natural purifying facemask from a tablespoon of prune nectar, two tablespoons of natural yogurt and a tablespoon of bran.

Prunes or plums?
All prunes are plums, but not all plums can be dried to make prunes. A plum that can be dried without fermenting is a prune. This differentiation originated with sun drying. Varieties of plums that have less water in them will dry beautifully, without rotting.

Two Frenchmen, Pierre and Louis Pellier, brought the D'Agen plum variety to California in the second half of the 19th Century, and then, in typical California fashion, the innovations started. The University of California at Davis developed new varieties–including the great-tasting Sutter–and the Taylor Brothers now grow the California dried plum, a new and improved offshoot of La Petite D'Agen, which is native of Southwestern France. In addition to this main variety, Taylor Brothers Farms also grows Sutter, Muir Beauty and Moyer.


In 1916, Earl Taylor came to California from Kentucky and started farming the rich soils of Sutter County, 30 miles north of Sacramento. His son George took over until 1980, working 90 acres purchased from his parents. Today, Richard and John, George's sons, carry on the family tradition.

In 1955, the Feather River levies gave way, flooding acres of farmland, and the family had to start over again. Says John, "We had 250 head of cattle and my dad liked horses. He was a great roper, sort of a misplaced cowboy. So he planted alfalfa. Every summer and Christmas break, we worked on the farm. We had to 'buck a lot of hay' in those days, but it instilled a strong work ethic in us."

After studying Farm Management at California Polytechnic University, San Luis Obispo, Richard started farming prunes on the ranch in 1974. John studied agricultural business at California State University, Fresno, before joining Richard in the family business.

Thanks to their combined experience, education and hard work, the Taylor Brothers were able to add new orchards to the original family holdings. John and Richard took out the alfalfa and focused on prunes, as well as other fruit and nut trees, including apples. (They were among the first farms in California to grow Fuji apples.)

Today, Taylor Brother Farms grows organic prunes, peaches, almonds, and walnuts. "The early 80's were tough, so we diversified, re-opened a roadside stand that our family had used years before, and began doing farmers' markets most days of the week. From June 1st to Thanksgiving, we didn't have a day off!" The roadside stand soon became a great source of direct market research, leading the two brothers into their present form of business.

"We listened to what people asked for. Eventually, we built our own processing plant for our natural, unprocessed prunes and by 1989, we went organic." The Taylor Brothers' plant is divided into two completely separate operations: one for organic, and one for conventional processing.

Having control over the entire process made it possible for them to develop other prune products, such as powder, juice, extract, paste, and diced prunes. Today, American consumers and chefs are increasingly familiar with the multiple culinary uses of prunes besides in their whole form. Marinating meat or soy meat substitutes in prune extract, for example, does not impart a prune flavor, but it does tenderize, enhance flavor and help retain moisture.

As John Taylor says, "If you want to dress them up, our prunes can be dipped in chocolate or soaked in Armagnac, but they still taste great–-and they're still good for you!"